The DEMS for the demands of modern policing.
Evidence management that keeps getting smarter
New insights at lightning speed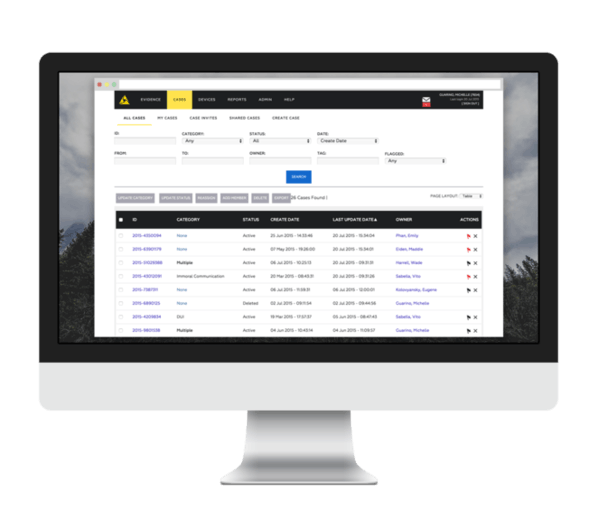 This technology comes along just at the time when we must do more with less and, by reducing paperwork it frees officers to spend more time on the street – that's the holy grail
PC Will Salt
Subject Matter Expert, Body-Worn Video
/
West Midlands Police
Manage all types of data, including body-worn video, in-car video, interview room video, CCTV, photographs, audio, documents and more
Redaction Assistant speeds up your redaction times by using AI to detect and mask common objects, such as license plates, screens and faces
Prove chain of custody on evidence and review actions taken by users across Axon Evidence
Increase user compliance while saving time and money with automatic metadata tagging and automated retention schedules based on your CAD/RMS
Crown Prosecution Service Sharing
Axon Evidence is the only solution that allows UK police forces to seamlessly share evidence with the CPS.
Evidence Sync Desktop Transfer App
Upload evidence in any format from your desktop. Hard drives and desktop folders can be scheduled to sync automatically and continue to upload even after you log out.
Evidence Lite for CED Program Management
Evidence Lite is a complimentary app that helps agencies maintain their TASER devices in a centralized location. Assign or remove devices, instantly install the latest software to your devices and manage device data from the cloud
Search by officer name, incident ID, location and other tags to find files quickly
Schedule automatic retention periods based on incident type or crime severity
Store and manage files captured with mobile devices in the field
Streamline supervisor review of body-worn camera video and reduce the time it takes to ensure that teams are operating within agency guidelines and policies
Analytics and Audit Tools
Monitor system usage, from total videos uploaded to who has reviewed, shared and deleted files
Customisable User Permissions
Administrators can determine what files can be viewed by users and groups of users